Ensure you are featured in the 1st Quarter print business directory edition by paying up your subscription today. You can also enhance your presence by taking up a paid advert as indicated below. Remember, the cut-off date for classified entries (SME entries) is Friday 16 January 2015. 
Register your SME as a member and get access to more than 20 000 readers and potential clients to set your business on the.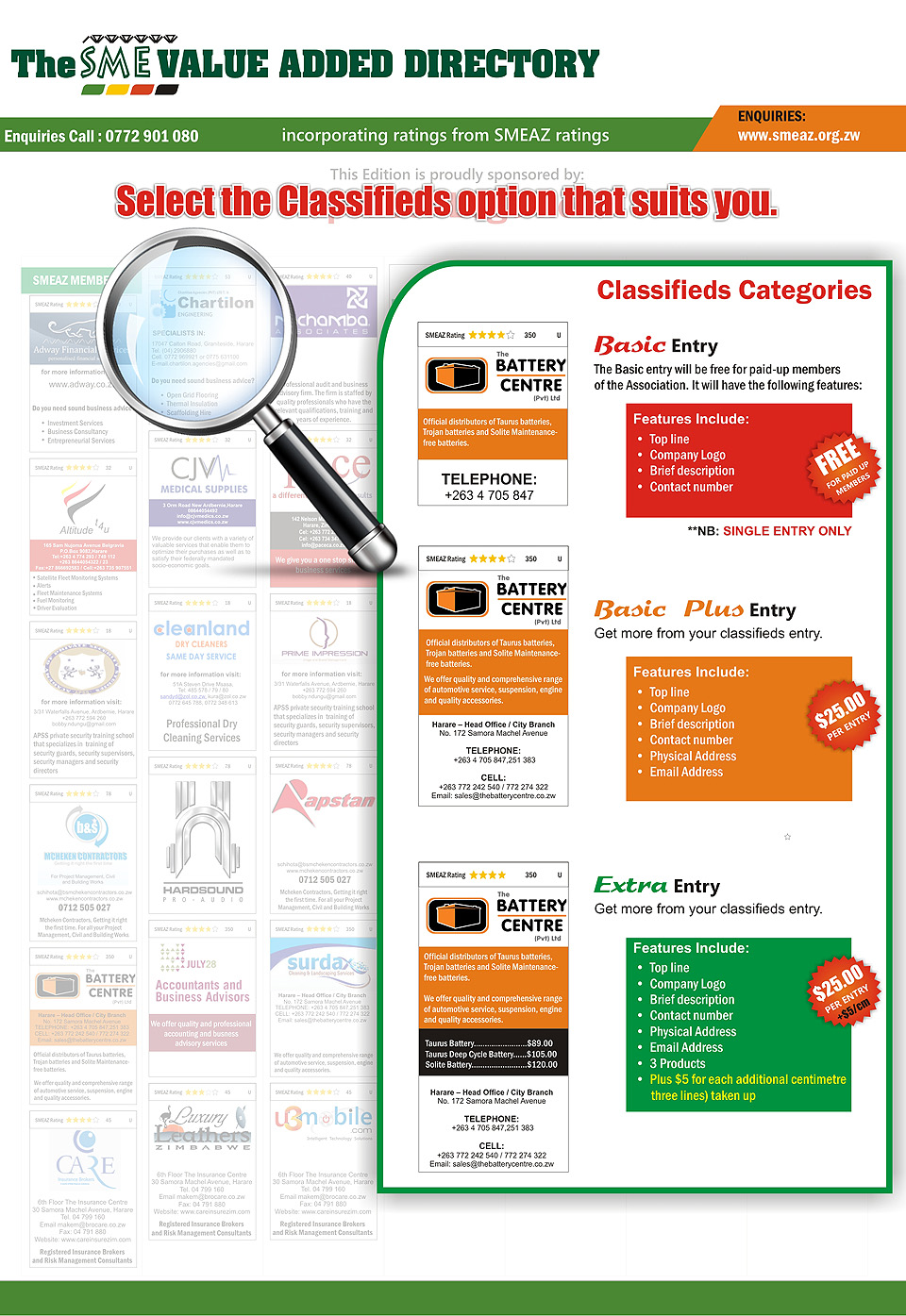 Don't be left behind!